December 4, 2018
GRRown Up Camp applications open now!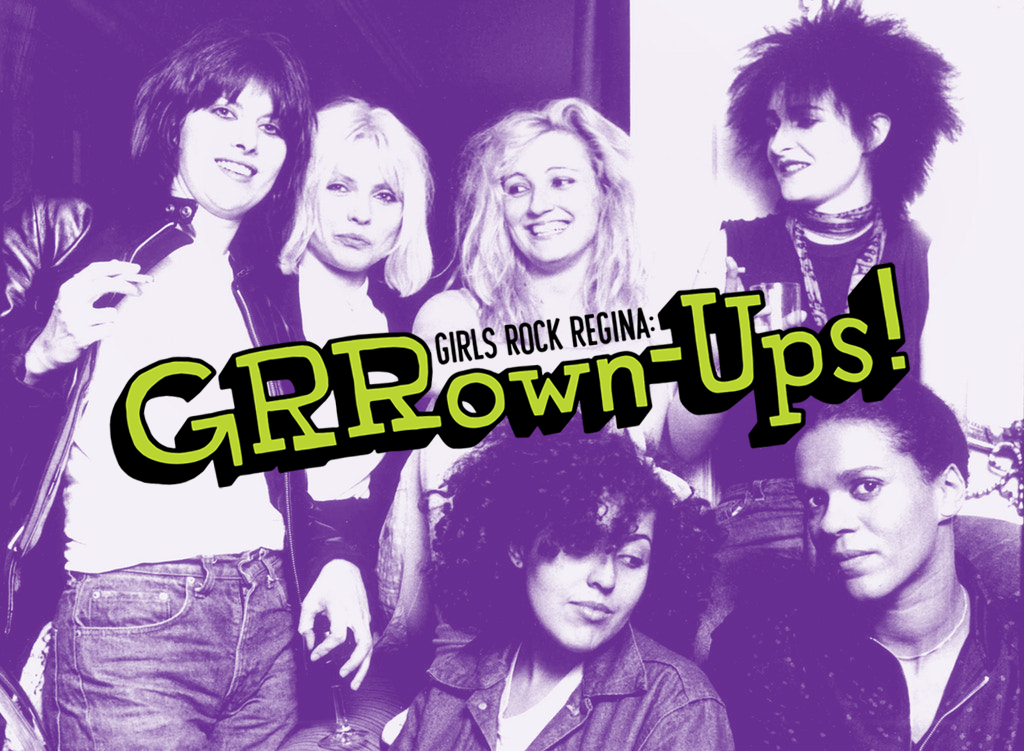 Learn an instrument. Form a band. Write a song. Perform it live.
REGISTRATION OPEN UNTIL JAN 28. Only 25 spots available.

Girls Rock Regina is excited to announce GRRown Ups rock camp coming Spring 2019 at the U of R IMP Lab (showcase at the EXCHANGE!) We take our youth camp and condense it into a three-day camp for women, trans, and non-binary adults ages 18+.
Not only are you doing something kick-ass for yourself by attending , but you're also helping us raise funds to support our youth camp.
NO MUSICAL EXPERIENCE IS REQUIRED. If you already play an instrument but think this camp would be a blast (which it definitely will be), try a totally different instrument and be a part of it.
Choose to play drums, electric guitar, bass, keyboards or vocals.

Suggested tuition is $300. (Payment plans or pay-what-you-can also options)

Your commitment
Friday, March 8: 4 p.m.- 10 p.m.
Saturday, March 9: 10 a.m - 10 p.m
Sunday, March 10: 11 a.m.- 3 p.m./ Showcase at 8 p.m.
What you get
Safe, empowering, and judgement free environment
Instruction and mentorship by amazing local artists
All instruments provided
Meals and snacks
Musical performances with Q&A's
Meaningful workshops
Registration
Open January 14 to 28.
Any questions, please email us at info@girlsrockregina.com